ATTENTION!! We are currently updating our site to Offer You, the best tried and tested programs in the Home Business Industry.  Until our testing is complete, we currently are NOT promoting any programs.  Please come back often, as we are very close to launching what we KNOW will be the best program ever.  Thank You!!

Real Income Opportunities for Real People

M

ost people dream of being financially independent, of working from home, avoiding long hours at work and stressful commutes. They dream of being able to spend more time with their families and loved ones, and to live life the way it was supposed to be lived.
Our goal at TurboProsperity is to provide our members with the tools necessary for success, so their dreams can stop being dreams, and finally become a REALITY.
Success is a journey of specific processes that lead to eventual financial Stability.  It doesn't have to be a long journey, and we can show you the way to financial independence through proven principals and techniques.
  I hope you'll join us in this journey, it's going to be
a fun one.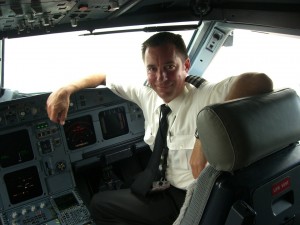 Welcome Aboard TurboProsperity.com
Hello and welcome-
I'm Greg Wilson, and when I'm not at my day job as a Commercial Airline pilot, I'm at home enjoying the rewards of TRUE financial independence through running my own home based business.
I've been in the Home Based Business Industry since 2004, and what originally captured my interest was a basic desire to know I could depend on myself for support in the event the airline industry completely went upside down, along with an even greater desire to be able to spend more quality time at home with my family and loving wife Kristy.

The airline industry, like MOST other industries these days, is extremely subject to the fluctuations of the economy.  Rising fuel prices, fierce competition, high global un-employment rates, and so many other factors affect the stability and viability of just about every airline.  in the last few years we have seen numerous airline bankruptcies, and mergers, resulting in tens of thousands of job losses.  Not much fun, but luckily for me I've been spared, but many of my industry peers have not.

Realizing this, around 2004, I made the decision that the ONLY way to ensure financial stability, was to quit being dependent on others for a job, and instead shift the focus to myself.
But back to 2004, like most people when they are first starting out, I had know idea what to look for in an Opportunity Program, and more importantly; what to Avoid.  I was alone, had no guidance, no mentors, and no help.  As a result, I ended up loosing THOUSANDS of dollars trying to find what worked, and what didn't.  Does this sound familiar??

The problem with most opportunities, is they are filled with hype, people standing by fancy cars (that they probably don't even own), and other advertising gimmicks. Most of these types of opportunities you find online really only provide opportunity for the owners of the program, and provide no Real Opportunity for the people who join.
In 2004 that's exactly where I had found myself. I was jumping from one program to the next, always looking for the next Great Opportunity, but in the end, always coming up empty handed. It wasn't until about 2007 that I finally figured out what worked, and what didn't. I owe my success to being fortunate enough to finally having found smart and experienced mentors that were (and still are) devoted to my success.
The systems and programs that I have included here on my website, represent a portfolio of opportunities that have been Tried, Tested, Evaluated, and Proven to work.
All Of Our Opportunities Had To First Pass Our Litmus Test Of Requirements, Prior To Presenting Them To You

Anyone, regardless of experience, MUST be able to succeed with any of Our Programs offered, and with minimal training, or additional costs.
All Of Our Programs MUST offer ongoing forms of Residual and Ongoing Income, AFTER the sale has been made.  Otherwise You're just Starting over again with each Sale.
All of our Programs MUST come with BUILT IN MARKETING SYSTEMS, that are easy to to implement, effective, and affordable.
We have researched EACH of Our Programs, We have spent Our Own Money Tested each one, and we are currently MAKING MONEY with each opportunity we offer.  The guess work has been removed, so you don't have to be alone yourself, wondering where to go, or what to do, and what works and what doesn't.
Check out our website, and the programs we offer.  Do your Due Diligence, see what you think, and if you would like to get started, give me a call or shoot me an email, and we can decide which program will be the best fit, based on your goals, and most importantly….Your Budget.
Thank You So much for Stopping By Today,
Yours In success,
Greg Wilson.

The Goal of TurboProsperity
Is to help you with Your Goals, Your Success, and Your Financial Dreams; in the same fashion that has helped us. To accomplish this, we only introduce our members to programs that we know work.
Our Money is in EVERY program we offer, and the results are known

BEFORE

we invite you to participate.
You won't find hundreds upon hundreds of different opportunities here, because frankly we believe in focusing on a small group of core programs and techniques, that we know will deliver our members proven results.
We offer a few programs, and excellent marketing tools that we use in our own business development. We show you exactly what works for us, and how you can duplicate our success for yourselves.


We Want to Hear From You

Greg Wilson
Box 25, 3110 Judson Street, Gig Harbor, WA 98335 (253) 381-4510

Email Us Using the Form Below

| | | |
| --- | --- | --- |
| Mouse here for | | Related Links |